When? Monday 3rd – Sunday 16th July
Where? All England Lawn Tennis Club, Wimbledon, London
Whether you're one of the lucky ones who's bagged themselves a Wimbledon ticket this year or you're looking for a wild card to get you through those turnstiles, we're serving up our top tips on how to have an ace day!
First come, first served…
Getting into Wimbledon is a serious operation that either involves parting with wads of cold, hard cash or queuing up from the crack of dawn. Anyone who's entered the annual Wimbledon ballot will know that the chances of scoring a golden ticket are about as high as winning the lottery… The good news is Wimbledon is one of the only major sporting events where you can queue up to buy a ticket on the day.
With around 500 tickets each for Centre Court and Courts One and Two up for grabs, and 3,000 more for entry to the grounds, it pays to join 'The Queue' early. Diehard fans even camp overnight, with tents, chairs, games, food and drink in tow. If the thought of camping brings you out in a cold sweat, you'll still need to be there long before 10:30am when the gates open. You may have to wait an eternity but spirits are high, you can bring as much booze as you want, and you'll score tickets for a fraction of the price. So be a good Brit and get in line.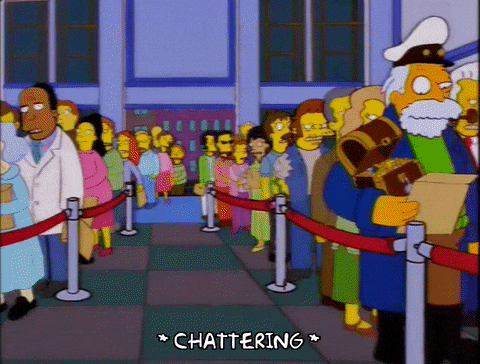 Top tip: Join the resale queue (behind Court 18) from 3pm onwards to grab a vacated seat from as little as £10! Plus your ticket money is given to charity, making this steal all the sweeter.
If you missed out on tickets this year, your next best bet is to grab a £25 grounds pass and get cosy on Henman Hill. Alternatively, take advantage of the big screens that pop up all over the country as soon as the tennis season is in full swing. Throw a jug of Pimm's and a few strawberries into the mix and it's almost as good as the real thing! Well, not really but we're trying to make you feel better.
A Brief History
The All England Croquet and Lawn Tennis Club hosted its first tennis tournament in 1877, making Wimbledon the longest-running grass tournament in the world. 21 amateur men turned up to compete in the Gentlemen's Singles tournament, and spectators paid a shilling apiece to see Spencer William Gore beat William Marshall in a decisive 48-minute final.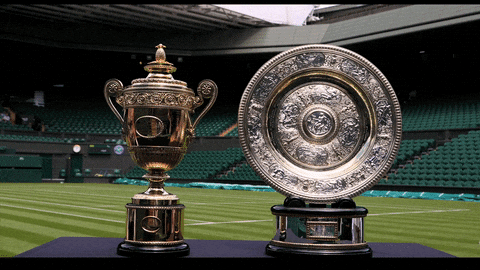 125 years later, Wimbledon has become a full-blown sporting extravaganza with over half a million spectators attending and around 600 players entering the draw each year. The five main events now include the Ladies' and Gentlemen's Singles and Doubles matches, as well as the Mixed Doubles.
Wimbledon etiquette
Making a racket: We know, we know – if John McEnroe could do it, why can't we? Well for starters, this isn't football. Tennis is a gentleman's sport, and swearing, booing and heckling are just not the done thing at Wimbledon. Feel free to let out a little gasp at set point, the odd 'ooh' and 'ahh', and break into polite applause when the Hawk-Eye replay appears on screen, but pray for mercy on your soul if your phone goes off during a point…
Stray balls: If you manage to catch a golden ball, well done you – that's 150 points to Gryffindor! Unfortunately you're expected to throw it straight back to a ball boy or girl – although you must wait until play has paused. If you want to take home a memento, you'll have to cough up in the souvenir shop.
Eating & Drinking
Wimbledon truly is la crème de la crème of al fresco dining. Whilst there's plenty of food options for you to sample, it's best to bring a picnic if you're doing it on a shoestring. Plus you'll avoid the long queues for restaurants, so it's a win-win! It's worth noting that hampers, cool boxes, flasks and camping chairs are all prohibited, so be sure to bring your food in a disposable bag. You can bring your own booze too, but it's strictly limited to one bottle of wine/champers or two 500ml cans per person.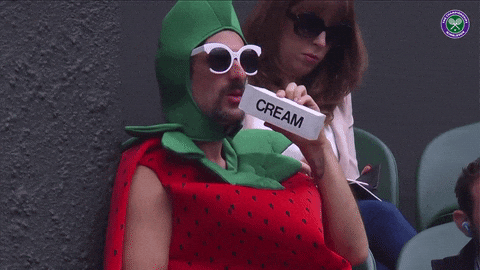 In keeping with tradition, make sure you treat yourself to a classic cup of strawberries and cream. Be prepared to splash the cash, but nothing is more quintessentially British than the wonderfully decadent strawberries and tennis combo.
Did you know? The tournament gets through more than 23 tonnes of strawberries and 7,000 litres of cream every year!
Dress Code
Whilst the competitors will be sporting bright whites, with Federer lookin' fly as always in his chic blazer, you're free to parade around the grounds in whatever getup you fancy.
Depending on how classy you're feeling it's the perfect occasion to don a posh frock or break in those cute espadrilles you bought in the depths of the winter sales – but don't forsake comfort for style, in typical British fashion it's a good idea to prepare for all the elements. The likelihood is you'll start the day sweltering in the blazing sunshine and end it drenched and shivering after a spontaneous downpour.
If you've got Centre Court tickets then you're covered, literally. Thanks to its retractable roof, play continues undisturbed by rain and you can turn up in a dainty dress and stay dry all day. If you're on any other court, be sure to wear lots of layers and bring an umbrella.
Wowcher's style tips
Dress for the occasion in a white lace dress.
Get those bronzed pins out in an effortlessly chic floaty number.
Dress to impress in an elegant mid-length frock.
Shield your eyes from the glare with a timeless pair of Vivienne Westwood sunglasses.
And finally, you can't go wrong with a summery espadrille that'll keep your feet cool and supported.
How's that for a grand slam of a day!
Please note that all deals featured may not be live.